CHILDREN'S WORKSHOPS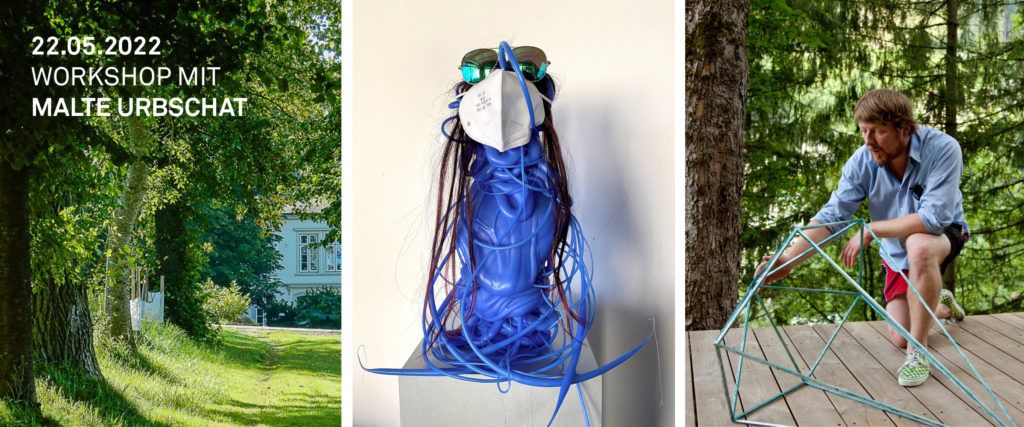 The first children's workshop with the artist Malte Urbschat took place on Sunday, 22nd May 2022. Each children's workshop will deal with works of art from the Roosen-Trinks Collection. The Collection found a new home in April 2022 at the Wittkielhof, where surprising programmes and offerings will be staged on its exhibition areas each year.
Workshop with Malte Urbschat on 22.05.2022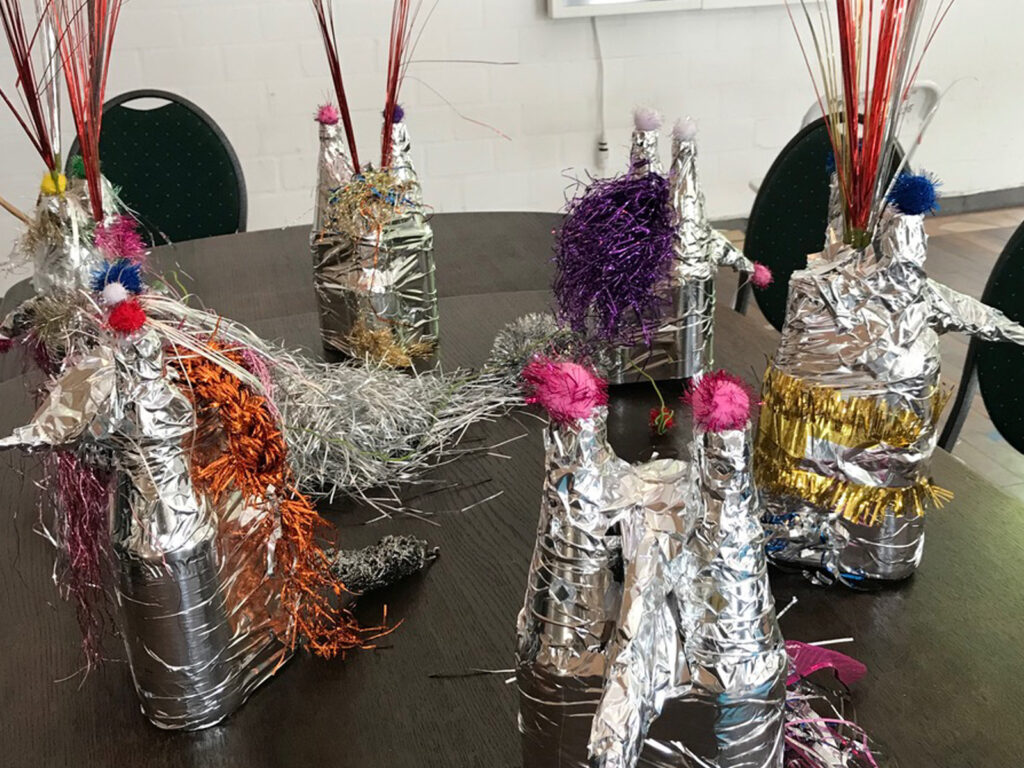 The artists leading the workshops will always be represented by at least one work in the Roosen-Trinks Collection. Malte Urbschat now led the first Workshop am 22.5.22. He has been a friend of the collector couple for more than 20 years, and is represented by nine works in their Collection.
Malte Urbschat (born in Kellinghusen/Schleswig-Holstein in 1972) is a conceptual sculptor and object artist. He lives and works in Schleswig-Holstein, Hamburg and Berlin. He had his first exhibition in the Hamburg Kunstverein (Art Association) in 2001. This was followed by exhibitions in Bremen and Berlin, and others in Hamburg and Southern Germany. In addition to numerous exhibitions in Germany, his works have also been on display in Austria, Spain, Greece, Iceland and in other countries.
Urbschat and his works have participated in 26 individual exhibitions and more than 50 group exhibitions in the past 20 years.
The conceptual sculptor Malte Urbschat is known for his foxes, scurrilous animal sculptures made from everyday materials such as aluminium foil or plastic bottles, which he sets up like sentinel figures in various places, shaped from everyday objects. Empty beer or plastic bottles become snouts and tails, and shiny tinfoil paper is pelt. Abstracted from game animals and fairy tale beasts, the artist creates colourful, comic-like figures possessing a variety of types and characters, and varying between comedy to wisdom.
Like animals from another world, they sit there quietly waiting, while seeming to be wide awake and attentively observing their surroundings at the same time. They are simultaneously observers and watchmen, accomplices and controlling powers. This ambiguity is also found in the figure of the fox in mythology and custom: on the one hand he is regarded as quick and intelligent, and on the other as deceitful and cunning – as the one who "steals the goose".
In addition to a fox and numerous other sculptures and objects, Malte Urbschat's little screech owl and – the latest work – "Bobby the Booster" are also represented in the Roosen-Trinks Collection. The works of art "Bobby the Booster and the Fox" had to be reworked – at the first workshop on the Wittkielhof. This task was set for children between 5 and 14 years at our WORKSHOP.
To each of his Workshops, Malte brings different "objets trouvées" he has found: adhesive tape, sometimes the remains of an artificial Christmas tree, empty bottles, a satellite dish, masks, building bricks, gold wires, lids, tinsel, sequins etc… These are painted, drawn on, shaped, drilled, sawn, hammered and stuck together – and Malte Urbschat together with the educator Christa Fricke from Ahneby are there to advise and help. Children can give free rein to their creativity in copying Malte's artwork "Bobby the Booster". The children also create one other work of art that they can freely plan together with Malte. The results at the end of each Workshop are two works of art by each child, plus the originals by Malte Urbschat. With these artworks, KUNST für ANGELN e.V. plans a separate special exhibition at the Wittkielhof Farm to which all the children's parents, siblings and teachers will be invited, together with everyone – large or small – who is interested in art.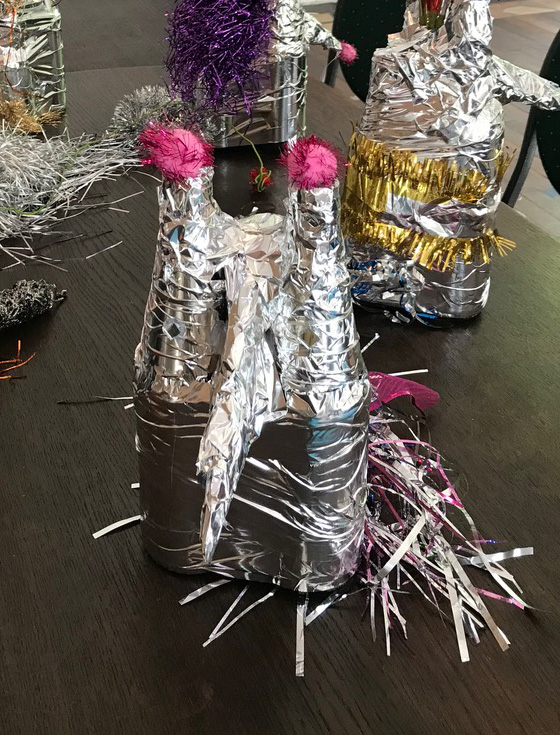 ---
workshop with RUPPRECHT MATTHIES, OCTOBER 2022

The second workshop for children, organized by the association Kunst für Angeln, has taken place on October 23rd. Together with the artist Rupprecht Matthies and our young participants, we have worked with art and language for one day. First, words were collected in a joint brainstorming session, which could be associated with the topic of "city and country". The participants choose their favorite words – these were written, painted and also became stencils made of paper, with the help of which they were transferred to different materials. With expert guidance, word sculptures and collages were created with fret saw, scissors and many colors, encouraging and intensifying the participant's art experience.
Rupprecht Matthies studied sociology at the University of Hamburg and then art at the Hochschule für bildende Künste in Hamburg. He is a laureate of the Saxon Art Prize for Tolerance and Democracy. In 1996 he created his first word sculptures, word mobiles and word paintings. His works are in international demand and have been exhibited in the Denver Art Museum, the Museum of Modern Art Carinthia, Klagenfurt and the Hamburger Kunsthalle.
Matthies is interested in people, communication and social interaction. The studied sociologist sees himself as an artistic service provider who is commissioned to lend plasticity and expression to social and communicative processes. Works by Rupprecht Matthies can of course also be found in the Roosen-Trinks collection.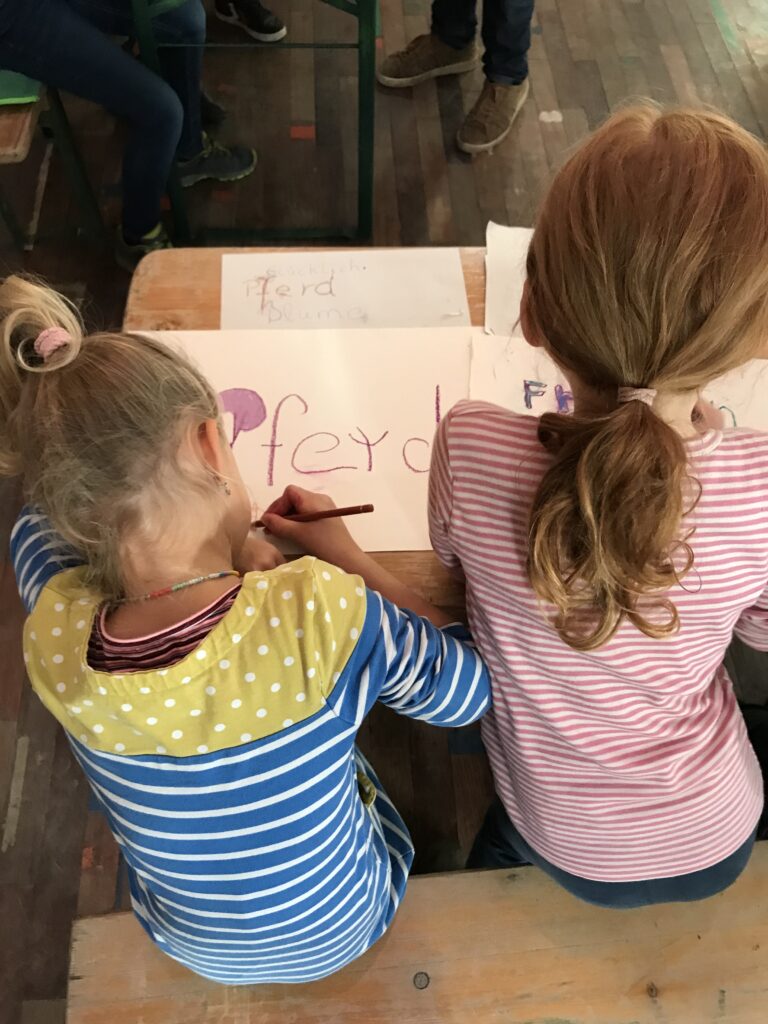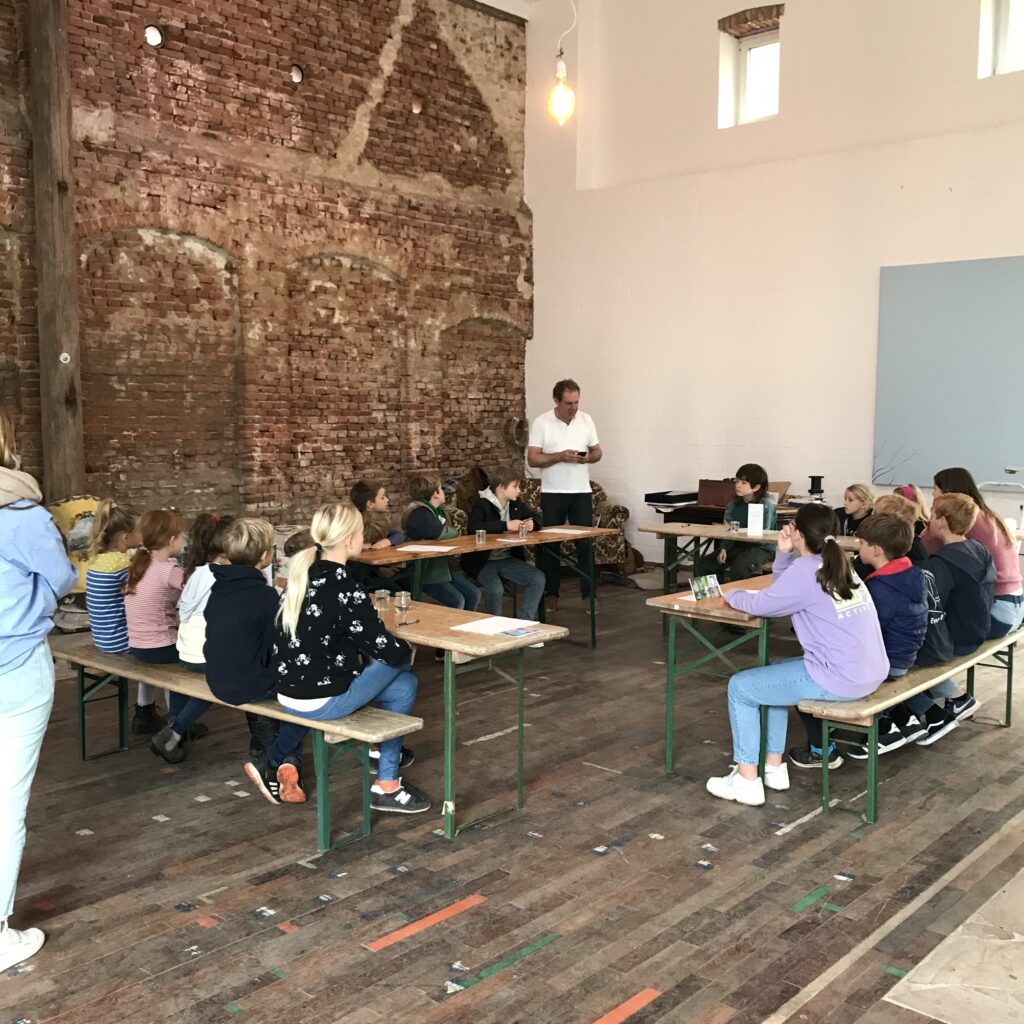 ---

workshop with HENRIK BECKER, APRIL 23, 2023
Henrik Becker, designer and artist, lives in Flensburg where he was born in 1992.
He describes the workshop as follows: "The aim of the workshop was for the children to create one or more of their own works with acrylic paint on canvas using two of my works from the Roosen-Trinks collection, which served as a template. Within the given framework, the children were allowed to let their creativity run wild and create their works in their own personal style. "There were great results where you can see similarities to the original, but the results still work as independent works of art."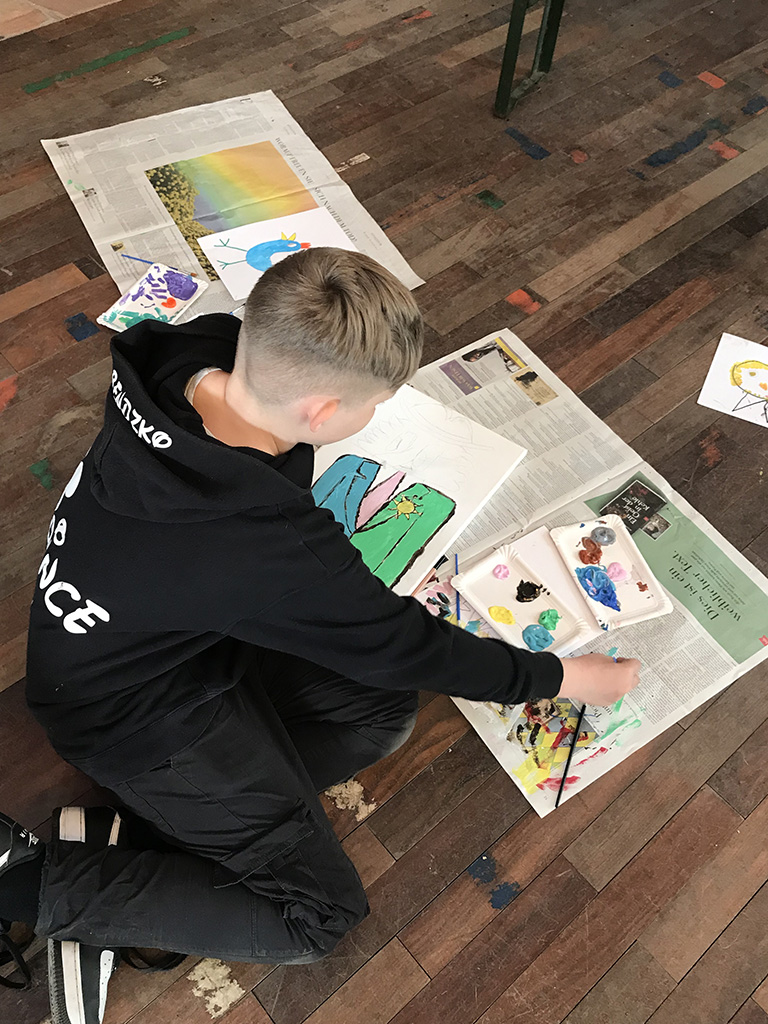 ---
preview 2023:
September 24 – Children's workshop with the artist Malte Urbschat